India has seen two phases of capex cycle in the past 3 decades. The first, post liberalisation in the 1990s, and the second during 2003-08. Post 2010, while infra capex backed by government continued, private sector industrial capex lagged. Now, with focus on domestic manufacturing, is a full-blown capex mahotsav likely? The four charts can provide pointers.
Capex bonanza

New investment announcements had reached all time high level of Rs 19600 billion in FY22 and for 9MFY23, it is already Rs 15000 billion. Execution has been tepid so far but an increase in non-food credit growth from 1.8% to 8.9% during 9mFY23 indicates pick up in execution in coming years.
Effect of production sops

Government of India (GOI) has increased its thrust on localization and accelerated it through announcement of Production-Linked Incentive scheme (PLI). The move is aimed at increasing domestic production and reduce imports of key items.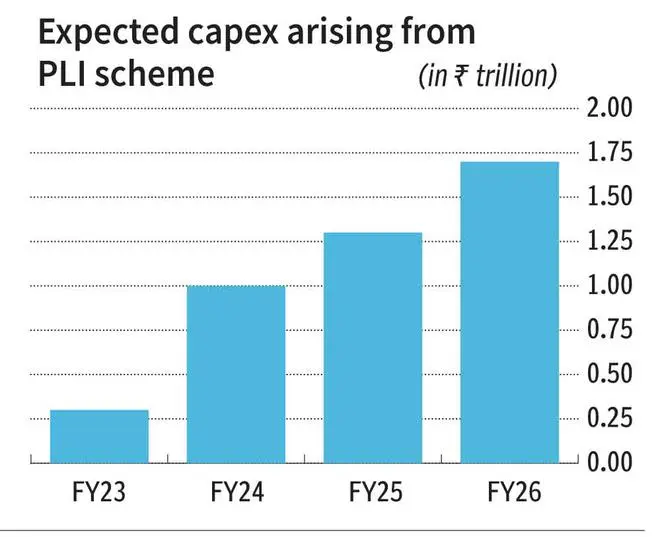 Sustained focus

Government capital expenditure has grown at ~25% from FY19 to FY23E, mainly driven by Roads, Railways and Defence. Capex is expected to continue for Railways (New lines, signaling and telecommunication, modernization, Vande Bharat train set, dedicated freight corridors etc), Defence (product localization, procurement from private players), and Water (through Jal Jeevan Mission). With increasing focus on clean energy and Decarbonisation, government is likely to continue capex on renewable energy. While with a view to further enhance localization, government may add more sectors under PLI scheme, thereby boosting industrial/private capex and import substitution.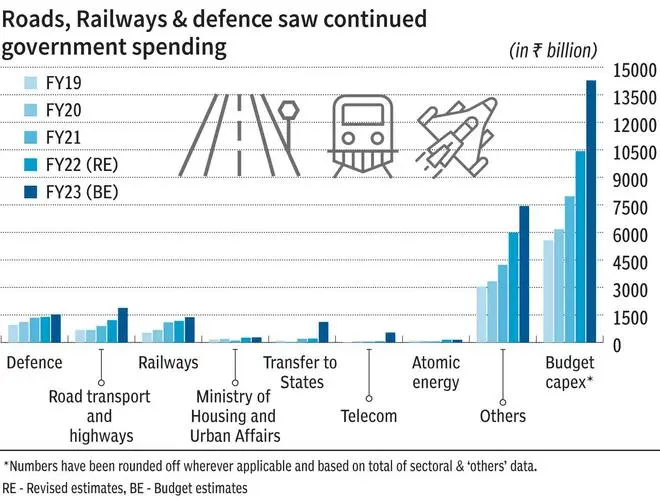 Leaders and laggards

Chemicals and power have seen healthy increase while real estate, metals and airlines have seen decline in capex. Some noticeable capital goods MNC's like Timken, Siemens, Ingersoll Rand, DISA India, Elantas Beck etc have lined up capex for exports and domestic markets, which shows their growing confidence in revival of manufacturing capex in India.