Welcome to the Next Level with New Exciting Features!


1. Adaptive Take Profit – 
Boosting Profitability and Minimizing Losses 
We are thrilled to introduce the Adaptive Take Profit feature, designed to take your trading to new heights. This cutting-edge capability enhances overall profitability while reducing the risk of losses. It intelligently closes profitable positions earlier when the risk of a loss increases. 
As you can see in the images below, it dramatically reduces the maximal Drawdown without to kill the profitability. Make your trading a step safer!
2. Range Adaptive Risk Adjustment – 
Optimizing Your Trading Strategy 
We all know that aiming for a TP/SL ratio of >1 is fantastic. However, traditional systems often overlook market conditions and stick to fixed TP and SL ranges. That's where our AI for Gold comes in. It can now estimate the expected price movement for the next day. If the price range is low, the EA (Expert Advisor) adjusts the position size to maintain constant risk and increase overall profitability. Plus, you have the flexibility to optimize this range-scaling parameter according to your specific needs. Experience the most reliable EA for Gold ever!
The results speak for themselves: 
You can trade a $500 account with only 6% Drawdown!
See for yourself these hree examples  with different Risk Level values (backtest 2023).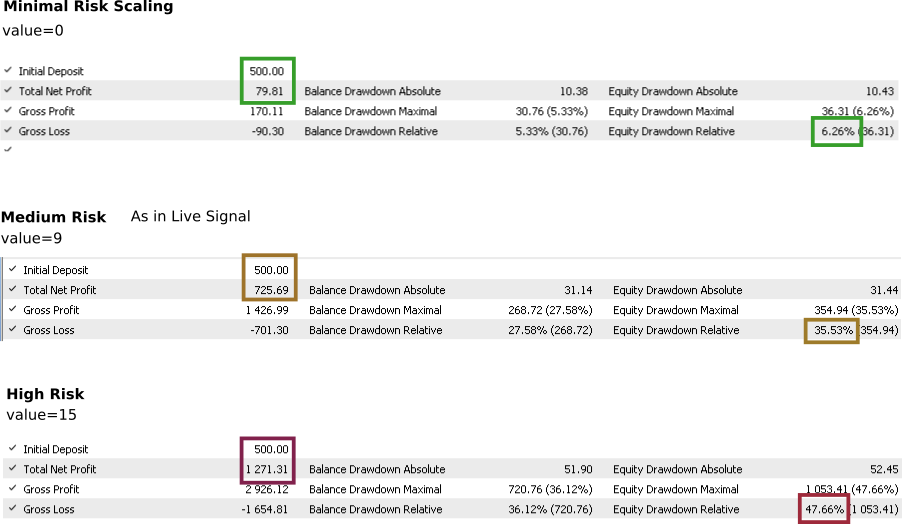 Enhanced Error Handling – Stay Informed at a Glance 
No more hassle of checking the cumbersome log table under "Experts" for error messages. Our system now displays any errors directly on the chart. This means you'll always know if everything is running smoothly without any issues. Say goodbye to unnecessary troubleshooting and enjoy a seamless trading experience!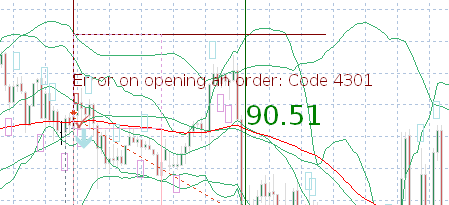 Stop Loss and Take Profit Visualization

Experience Unparalleled Clarity with Our EA's Chart Visualization.
Imagine having a crystal-clear view of your planned trades right on the chart. With our exceptional EA, this becomes a reality. We have taken great care to ensure that the stop loss and take profit levels are prominently highlighted, triggered only when specific patterns are observed. Say goodbye to relying on unreliable broker-based stop losses and embrace a smarter approach to trading.
See your trades unfold with precision and confidence, thanks to our revolutionary EA.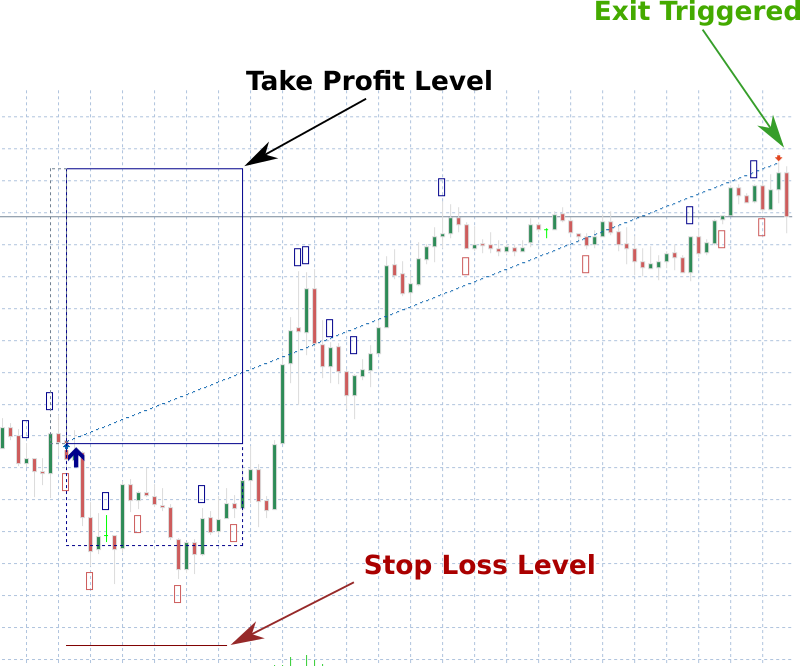 New Version is now in MQL5 Market

Upgrade your trading capabilities and embrace these exciting new features. Take your success to the next level today!
AI for Gold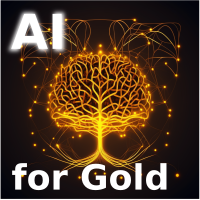 In case you are new to AI for Gold, you really need to consider this EA! 
Live signal: Amazing 153% in 12 weeks – just as expected from the back test results.
https://www.mql5.com/en/signals/1876919
Product Buy Page

https://www.mql5.com/en/market/product/97071
Don't miss the AI Breakthrough!

From time to time we publish real gems about AI for trading. This information cuts through the noise and enables you to stay ahead of the market with automated trading strategies.
Subscribe to our news on this EA and other ground breaking AI development for trading: Visit us on ai-backbone.com